Tired of awful news dominating headlines? Worn out from all things politics? Here's some soothing balm for your eyes, courtesy of today's birthday lady/fashion icon Bai Ling!!!
Aaaannnnd all Halloween costume contests have just been canceled since no one can top this piece de resistance.
Not even that cuntbeast Covid can hold back a style goddess!
You may be thinking: there's more class and fabric in a G-string than what Bai is wearing above. Oh, puh-lease. That G-string would plead and beg to be worn by Miss Ling so it can be seen and be part of fashion history. And I'd bemoan over why Bai has never been on the cover of Vogue and Bazaar, but given some of the no-talent, empty-eyed trash heaps they've shamefully given covers to in the past, those rags don't deserve her greatness!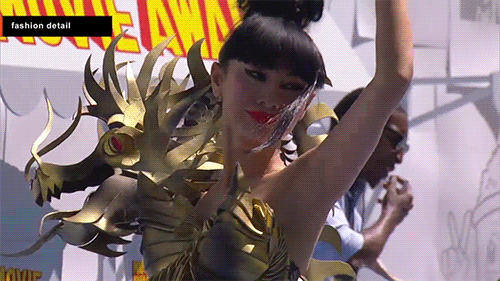 Happy birthday, Bai!