Since my last post, I missed some important stuff. I didn't have time to give birthday wishes to two of my queens (like they'll ever read it), do a farewell post to a fashion icon, or acknowledge that one day viewership spiked here. I know, pigs are flying now.
What I did have time while being swamped with busyness was succumbing to madness. No, I didn't buy a Justin Bieber album; I would never go that far off the deep end. Yours Crazy has gone low-carb in her meals. Why, after all my past raves of sugary, starchy goodness? Because Yours Crazy also has some adipose her vain self needs to shed. After reading up on which, ugh………..diet (and now I feel icky for typing that out) can work for me, the low-carb, high-fat way sounded the most doable. I get to eat plenty of fats and some protein, but I needed to ditch my carb-heavy starches. You don't know how much my stomach weeped when I did the latter. No, really, doing LCHF weirded my body out in the beginning. And I was only slowly getting into it; I could not quit carbs cold turkey.
I actually started this over a week ago, and transitioning into LCHF was a trip, but oooh the water weight I was losing. And the energy I was gaining! No lie or people paying me to say this shit–I felt more energetic since ditching high-carb foods. The fat I get to consume has also kept me full for hours on end; I don't see the need to snack at times. And the Carb Manager app has come through for me.
However! Whenever I walk past the sections for fruits (yes, most fruits are now off-limits), candies, bread, and my beloved chips/crackers in any grocery nowadays, I'm all…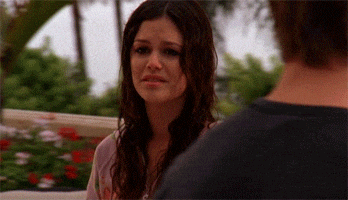 And I'm reaaally bright to start this shit right before Valentine's Day–the other holiday besides Christmas where sweets and sugar get pimped out to the hilt. Avocado Gods, give me strength.