There are three weeks left till the GQP-backed nuisance that is the California governor recall happens. Why are us Californians dealing with another anxiety-inducing election, and in less than a year. *smdh*  Californians, if you don't want Florida west to become a reality, fill out your ballot and…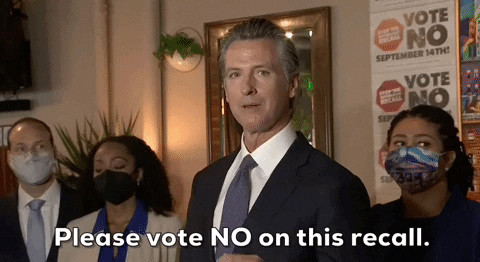 And mail it back or drop it off at your nearest voting box, of course.
While I have a soft spot for delicate roses of the 80s like Angelyne, I'd rather spare her the trouble that is politics in general. Her regular job that is living the good pink life in LA is a lot more stress-free.