Since celebrity gossip is blah as beige these days (Bennifer was fun when it originally happened almost 20 years ago, but now it looks so sad and desperate), let's look back at some wild, old-school rumors of the A-list on this Throwback Thursday. When I used to read Dlisted, one of their long-time commenters posted vintage gossip on celebrities, and I wondered where she got that fun shit from. Another commenter posted a link to her vintage gossip site, and I bookmarked it instantly. (Not sure if all that gossip was compiled by that Dlisted commenter or by another person, however.)
One thing to note: that site has (sadly) not been updated since 2004, so if you're wondering what's the dirt on, say, Jason Momoa or Taylor Swift, you won't find them there. If only that site could be updated to include today's celebs and wannabe A-listers, though!
I'm only posting gossip bits of some of my faves, as well as canards on others because you all need to read some crazy-ass shit that has nothing to do with politics or/and the pandemic. If you're wondering, "B_______" means Bisexual. And since this is gossip, to quote a couple lines from that site, "Proceed at your own risk. Believe what you want & reject the rest." And laugh at some of them.
************************
Aguilera, Christina. "Rude, crude, selfish and disrespectful." "All around mean rotten little bitch." (Though I've heard at least one story of her being nice when she didn't have to be). I've gotten several e-mails in the past several months about her treating waiters and waitresses very badly, to the point of not leaving tips and even not paying the check. But I've also been told that part of her bad actions toward others is the result of her paranoid bodyguards. Stuck-up snot. Prefers women and three-ways; possibly prefers watching women and three-ways to partaking of them. Plays "hostess" to "lavish orgies." Cocaine addict. Has breast implants. Bad tipper. Keeps her weight down thanks to the over-use of laxatives. (Which matches the feces coming out of her mouth). Hygiencially challenged; I've received two different e-mails from staff at two different hotels both saying that she never used the showers, soap, or shampoo in her room. Linked with Carson Daly (Christina, is this the best you can do?), Leonardo DiCaprio (boy, did that pairing turn the Skank Switch up to 11), Enrique Igelsias, Alicia Keys, Lil' Kim,Madonna, and Justin Timberlake.
Not sorry, I still adore that mean rotten little bitch.
Carey, Mariah. A certain problem with faithfulness and hygiene. Her early career was funded by her sister's prostitution. Very difficult to work with, and very unpleasant to fans. (Although, as is par for the course here, I've received some e-mails contradicting this). "Has a staff member remove her tampons during concerts". Has breast implants. Linked to P. Diddy, Vin Diesel, Matt Dillon, Eminem, Grant Hill, Derek Jeter, and record company exec Tommy Mottola, who she used to get a record contract.
I doubt that tampon bit made it into her autobiography (that I've yet to finish reading). Still, EWWW.
Cher. Unpleasant personality. More plastic surgery (including breast implants) than anyone (except Michael Jackson) thought the human body could withstand. Difficult to work with. "Extraordinarily uneducated and poorly informed of worldwide affairs." Penchant for younger men; linked with Gregg Allman, Warren Beatty, Sonny Bono, Tom Cruise, David Geffen, John Heard, Val Kilmer, Diana Ross, Richie Sambora, Gene Simmons, and Eric Stoltz.
OK, but the diva energy that would've come from a Cher-Diana Ross coupling would power all of the world's electricity for years.
Collins, Joan. Doxy who is not aging well. Alcoholic. Reportedly was a hooker when she first arrived in Hollywood. Linked with, oh, just about everyone, including Warren Beatty, Harry Belafonte, Marlon Brando, Sydney (son of Charlie) Chaplin, Robert Evans, Dennis Hopper, Anthony Newley, Ryan O'Neal, Terence Stamp, and Robert Wagner.
"not aging well"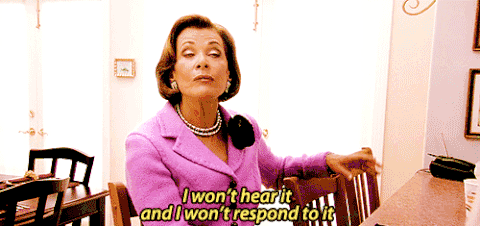 Connery, Sean. Arrogant and self-satisfied sexist. Abuser of women. Wears a toupee. Notorious tightwad. Requires a penis pump to function with women. Hostile to fans. Posed nude before being Bond; the man who took the photos, George Lynnes, often had affairs with his subjects. Linked with Ursula Andress, Brigitte Bardot, Kim Basinger, Zsa Zsa Gabor, Gena Rowlands, Lana Turner, Shelley Winters, Lana Wood, and Catherine Zeta-Jones, who impressed him with her oral skills.
The OG James Bond using a penis pump. What a world.
And CZJ…I'd "oh, honey" her, but I think she's blown worse.
Dietrich, Marlene. Good old girl; player with both sexes, though preferred women. Had a final, ugly descent into alcoholism. Linked with Brian Aherne, Burt Bacharach, Cecil Beaton, George Bernard Shaw (!), Yul Brynner, Claudette Colbert, Colette, Ronald Colman, Gary Cooper, Mercedes De Acosta, Kirk Douglas, Douglas Fairbanks, Jr, Eddie Fisher, Kay Francis, Greta Garbo, John Gilbert, Edith Head, Billie Holliday, Lena Horne, Howard Hughes, Joseph P Kennedy, JFK, Burt Lancaster, Fritz Lang, Hattie McDaniel, Burgess Meredith, Edward R. Murrow, Edith Piaf, George Raft, Erich Maria Remarque, William Saroyan, Frank Sinatra, Barbara Stanwyck, Adlai Stevenson, Jimmy Stewart, Mike Todd, Dionne Warwick, John Wayne, and Orson Welles.
What a list of rumored bedmates. THAT'S a legend for you, honey. (Even if a couple of those names are ick.)
Gates, Bill. Poster boy for the Nerd Generation. Is heavily dominated/hen-pecked by his wife. Still unclear whether Gates and Microsoft are only examples of greed, or whether there is a more sinister evil at work. Hygienically challenged; is a "full-on slob." Has this thing where he sometimes rocks uncontrollably in his chair. Had a need for speed (automotive) while young. Reportedly entertains call girls in his office. Does not tip at all when he eats out. (Open the wallet, you cheapskate!)
I'm neutral on Gates; I just wanted to post this because of that "hen-pecked by his wife" bit, haha.
Gellar, Sarah Michelle. Recovering anorexic. Prefers to go out with men less famous than she. Has grown too impressed with herself and acted the diva on the set of Scooby Doo; "arrived for her fitting with large entourage and a condescending attitude." Has hair extension because of the damage all that dyeing has done to her hair. Just had her breasts done (or not, according to Liz Smith). Either "bitchy" and "imperious" or simply too take-charge and aggressive for fragile egos. I've received a couple of e-mails from store clerks and cashiers who said that SMG was "condescending" and "patronizing" to them. Linked with David Boreanaz (whose marriage she helped destroy), James Marsters (who she should dump Freddie Prinze Jr. for), Jerry O'Connell, Matthew Perry, and Freddie Prinze Jr (whose attraction, for SMG, is one of the great mysteries of our time).
I've been watching Buffy lately so I had to read what was said about SMG. Um. Then I had to remind myself that these are just rumors and they may or may not be true. I'm going with the latter. Don't come for my Buffy!
And speaking of FPJ…
Prinze, Jr., Freddie. "Reportedly has a little boy complex which includes playing with toys and wearing a diaper in his off time. His marriage to SMG hasn't decreased the popularity of this tale.  He reportedly likes his diaper changed by males and females. But with males, he'll only do mutual masturbation, no oral, no anal.  Reportedly likes to sleep nuzzling SMG's crotch." Bi______. Linked with Sarah Michelle Gellar.
I'd say that's enough internet for the day, but I've read worse.
Harris, Ed. "Enjoys the company of hung black men from time to time. "Substance abuse problems. Formerly with Melanie Griffith. Married to Amy Madigan.
I'm also typically neutral on Ed, until I reread that part about him. We have something in common!
Harry, Debbie. "She is the nicest, most down to earth person in the business."
One of the few pleasant rumors on a celeb on that list. And it happens to be about one of my faves–yay!
Jolie, Angelina. Deadbeat. B_______. "Tempestuous." "Earning herself a reputation as a homewrecker." Likes to cut herself before sex. Drug user. When not in a relationship, will make do with her male friends. Linked with Antonio Banderas, Nicholas Cage, Colin Farrell, Ethan Hawke, Timothy Hutton, Jenni Shimizu, Kiefer Sutherland, Billy Bob Thornton, and her own brother (!!!).
Again, this was written in 2004, and the homewrecker part would be proven oh-so true a year later when Angie met Brad.
Jordan, Michael. "He's a big ole ho!" Obsessively competitive, to a disturbing degree. Compulsive gambler. Philanderer and regular at strip clubs. Well hung. Likes white girls. Has a safe house in Chicago for his women. Linked with Robin Givens, Vanessa Williams, and various porn stars (including Kylie Ireland).
MJ, on reading that "big ole ho" part…
And only the true GOAT in the NBA would be "well hung". Your move, LeBron!
Lopez, Jennifer. "The bitchiest girl in showbiz." "Hollywood's loudest, tackiest joke." Likes to tell people what to eat, and orders for those who have lunch with her. Just unbelievably rude to anyone who she can't make use of. One of the most widely disliked women in Hollywood. Lies when she says that she has no pre-show demands (although I've gotten one e-mail claiming that it was her manager, not JLo, who had all the pre-show demands). Linked with Ben Affleck (who she does not treat well, including mocking him to his face) (admittedly something most of us want to do, but still….), P. Diddy, and Ralph Fiennes.
Madonna. Switch-hitter. Hygienically challenged. Penny-pincher. Hired many of Heidi Fleiss' people for her own purposes. Size queen. Openly lusted for but never got Antonio Banderas. "Still takes the time and even goes out of her way in 2003 to still take the time out of her busy day to be a mean spirited bitch to all who work around her." Linked with Christina Aguilera, Warren Beatty, Sandra Bernhard, Bobby Brown, Gabriel Byrne, Willem Dafoe, D'angelo, Mick Jagger, John-John Kennedy, Lenny Kravitz, Kelly McGillis, Mark Messier, Jack Nicholson, Sean Penn, Prince, Dennis Rodman, and Henry Rollins, and possibly Jennifer Grey and/or Debi Mazur; currently with Guy Ritchie, who certainly married up.
One thing I noticed while reading many of these pieces is that a lot of celebs are "hygienically challenged". Shower, bitches!
Nicks, Stevie. Egotist. Is to fashion what Mike Tyson is to civilised behaviour. Claims she hasn't had sex with a man since 1994. Bi______. Big cokehead, but is afraid that it will damage her vocal chords and so has her assistant blow it into her anally. (Isn't that grotesquely delicious gossip?) In re: that last item, during the 1970s she'd give herself coke/water enemas. Is apparently known for her oral skills. (Could any man be that desperate?)
Stevie is a queen but hoo-boy this is just wild.
Olsen, Mary-Kate. Eating disorder.
Erm, you can say the same thing about Ashley, too!
Pitt, Brad. Hygienically challenged…
There it is again!
Hard to work with; was horrible on the set of Devil's Own. Used to wear a chicken suit for El Pollo Loco. Reportedly broke up with Gwyneth Paltrow over her refusal to service him orally. Reported heavy drug use. Plays both sides of the field. Has herpes. Has wandering eyes (and other body parts). Was arrested in 1989 for exposing himself to drivers in Malibu. Not, perhaps, the brightest of men. Linked with Jennifer Anniston, Nicole Appleton, Geena Davis, Robin Givens, Juliette Lewis (while she was only 16), Robin Givens, Demi Moore, Julia Ormond, and Uma Thurman.
Ever since I read this, I occasionally picture Brad in a chicken suit telling me to go eat some El Pollo Loco whenever I need a laugh.
Reeves, Keanu. May be a FOD, although there are many conflicting reports on this. Hygienically challenged. Never graduated from high school. Supposed drug use. No one home upstairs, but it's a hell of a climb up the staircase. In person, a nice, sweet, unassuming guy who is very generous with his money, both to the crews of his films as well as to charities. Reportedly becoming increasingly withdrawn due to a series of personal tragedies. Linked with Carrie-Anne Moss, Keanu Reeves, and Michael Stipe.
Keanu was once linked to himself?! Eh, better than who he's currently linked to.
Rogan, Joe. Asshole. Needs repeated beatings before he's fit to rejoin the human race. "Only known to sleep with men. Frequently the men are transvestites. Destroyed strictly platonic relationship with Kelly Preston by constantly badgering John Travolta to get him a movie part. When he stopped being invited to Preston and Travolta's home, he spread rumors (false) that Travolta had come on to him and that he'd turned Travolta down."
Never was a fan of this prick. And the first two sentences should be applied to today's pathetic version of him.
Ryder, Winona. Hopping from musician to actor to musician with all the agility and speed of a starved hyena targeting a limping Thompson's gazelle. One of her well-earned Hollywood nicknames is "Wanna Ride Her?" Rumored to enjoy pleasuring herself far more than she enjoys or is capable of being pleased by her boyfriends. Has a crudely, stereotypically masculine approach to sex. Pothead and addicted to painkillers. Shoplifter. Broke up with Damon because he convinced her to make a bad set of investments, and she lost over $1 million. Has done good work with her community, though. Bi______. Linked with Ryan Adams, Dodi al Fayeed, Beck, Bono, Ed Burns, George Clooney, Matt Damon, Evan Dando, Daniel Day-Lewis, Johnny Depp, Robert Downey Jr., David Duchovny, Adam Duritz, Jakob Dylan, Everlast, Jimmy Fallon, Dave Grohl, Corey Haim, Chris Isaak, Courtney Love, Brittany Murphy, Chris Noth, Dave Pirner, Charlie Sheen, Christian Slater, Mark Wahlberg, Paul Westerberg, Bruce Willis, and Pete Yorn.
"Has a crudely, stereotypically masculine approach to sex."
Such a Scorpio! I should know.
Fallon, Sheen, and Wahlberg, tho. Oh, honey.
Spears, Britney. Very stingy (although I'm hearing reports that this is not always true). Breast implants; uses padded costumes to enhance the effect. Has been known to enjoy marijuana (and coke, and E, and etc etc etc) on occasion. Chain-smoker. Has let her fame go to her head and become a beeyotch. Per Justin Timberlake, her mouth was deflowered a long time before the rest of her body was; Justin dumped her once he was told–by Christina Aguilera, no less, if my source is to be believed–that she was shtupping their shared choreographer, Wade Robson. Also linked with Ben Affleck (who she shtupped while still seeing Timberlake), Colin Farrell, Jeff Gordon, Jared Leto, and Marcus Schenkenberg. (Gads, what horrible taste in men! Not a brain cell among them.) Also linked with Jenna Jameson. (Oh, the visuals from that one….)
And, because I wanted to save the best for last…
Matthews, Dave. Bi_______, but not currently playing the field. "Into receiving golden showers from young female fans.  Once had to cancel a large section of one tour after being diagnosed with a yeast infection in his throat.  Ewww!" (Yeah, really).