I had some entries that I was supposed to finish/write up, but Yours Bitchy got busy as of late. ("So what's new?"–you). I'm also worn out from doing some moving crap (not moving out of my apartment, just moving my stuff out of a storage unit to another), and I'm back to making dat massage money again. So, I'm condensing all the shit I had no time to post about here.
*******
I had a long unfinished rant about Billie Eyelash's (typo stays) quick 180 from Hot Topic poster child to bored brothel worker from the 1940s for UK Vogue. Then I realized that editing the word count of my story was the more interesting project to work on. All I will say about her new look and attitude for now is that she's young, female, and in the music industry. And if you're familiar with how that industry has done young female artists in the past 20 years, you should know what I'm talking about.
By the way, what is up with some of these chicks and guys today trying to be sexy but looking like the Unisom hasn't worn off?! There's a big difference between come-hither and straight-up looking like you need a damn nap. Marilyn Monroe would never.
********
I'm bad for being very late in this, but better late than never to say farewell to Tawny Kitaen, who passed away this past weekend. Because I'm familiar with the sophisticated subject matter that is 80s/90s Bombshells, Tawny's name, even if I go months without hearing about her, rings a bell with me. She was THE hottie for all those Whitesnake videos back in the day, people! Nowadays, chicks get labeled a hottie if they look generically hot and twerk on their TikTok. It remains to be seen if they can live up to Tawny's legendary video vixen status, however. (spoiler alert: they won't)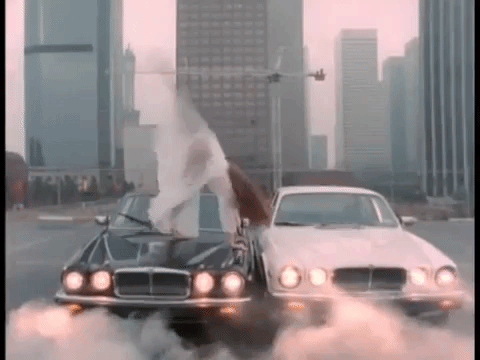 You know that's also how she made her entrance into the pearly gates above.
********
Speaking of unexpected passings (and here's one for the TMFI files), pour one out for my vibrator. She quit on me at the worst ever possible time while I was using her, and if I have to tell you when that was, well, bless you. I tried recharging it (this was no battery-powered toy here) but to no avail. This is the last time I buy my vibes off of eBay! (I know, I know.)
In happier news, I got tipped a delectable $100 for this couples massage I did recently. (Vibrator-spending money–yay!) This couple is loaded–fancy gated home with a guest house that has three flat-screen TVs (!) in their living room (I know this because that's where I massaged them) and all that good shit. My experience when it comes to tips from massaging "rich folk" is hit or miss, though. Some tip well, and others are pathetic AF tippers. For the latter, that's one reason why those rich bitches stay rich. Luckily, the couple I saw was not one of those types.
********
In happier news not related to me, my Butterfly Hello Kitty queen got her second shot last week! The Vaccination of Mimi has begun!