When you're kind of glad some people on Reddit exposed who the rich greedy fucks of Wall Street favors in their dusty playground (spoiler: rich greedy fucks) and made a hedge fund lose billions all because of GameStop shares, (of all the shares out there), only to realize that you weren't one of those Redditors because you don't know shit about the stock market, don't have the dough to risk such an investment, and that the big earners from all the ongoing hoopla are a few rich dudes (and maybe some women too? I dunno) who had money to burn…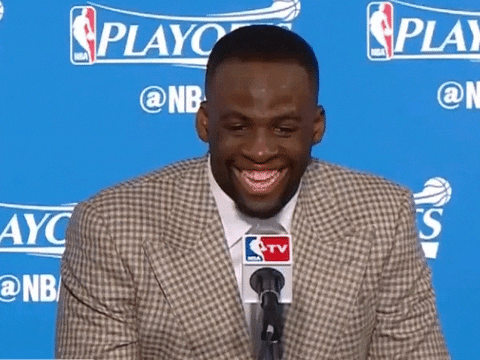 Also, I'm gonna be that bitch and say that it's really foolish to think that someone who invested thousands of their money in GameStop shares is part of the "poors" who is "sticking it to the establishment". (Oh, the things you read on Reddit sometimes!) If someone's got four or five figures to spare to go play in the stock market and isn't too worried if their investment in GameStop or AMC takes a devastating turn in the market, darling, they ain't a poor, and that move is not rebelling against the establishment. It's called just another day of investing. Get back to me when those money-burners find Spam too expensive and they set Tesla's headquarters on fire.
Edited to add: this opinion piece on Business Insider tells it! And if BI (or any other website) tells you to disable your ad-blocker, Archive.Fo is your friend. Also, that misogynistic "marketing professor" can go wipe his crusty clacker with sandpaper. 
**UPDATE 2/3/21: After seeing the dust settling on this whole GameStop stock nonsense in the past few days, all that talk about Reddit "sticking it" to Wall Street from last week now looks more like media-driven sensationalism. It's not a "revolution" when only a handful of Redditors (whom I'm guessing are well-versed in the stock market) gained something from the hoopla while supposedly millions of others posted losses (some of which are mind-boggling). And it's certainly no longer sticking it to Wall Street/the establishment when wealthy investors with nine-figure bank accounts are also buying up GameStop stock. That narrative is dead. 
Unpopular Opinion alert: All those memes and tweets from last week hailing Reddit users as the glorious fighters against the fat cats can now be filed in the "Aged Like Milk" folder. There's also a subReddit of the same name, but try voicing that fact there or in Leopards Ate My Face right now, and the downvotes and the delusional (who still hold onto their GameStop stock despite losing thousands (!!) from it all) will come. And it's just plain as fuck pathetic. It's pathetic because, besides them trying to hide from the truth, how many of those people who bought those stocks had real-life experience in investing and stocks in the first place? Watching YouTube videos don't count! They got warned by those who knew the stock market but didn't listen and kept posting "HOLD!" and those annoying-ass rocket and diamond hands emojis. And now those people are crying over being completely cleaned out. Whether they did so to get rich quick or stick it to the establishment, or both, it's insane to me and, yep, goddamn fucking stupid. Yes, I'm aware some people are hurting financially, but to go the stock market route when they've never bought a share in their lives before?! They're better off playing lottery tickets! I was naive to remotely think that the stupid would die down now that Orange Hitler is out of the White House, but the GameSuck (I'm not correcting this) saga of the past week showed that stupid will be with us for a little lot longer.
I am looking forward to the inevitable South Park parody of all this, however.