Hey readers,
Due to unforseen circumstances, I'll be stepping away from this blog and from writing until further notice. It was a really tough decision and I was almost done with writing my book (albeit on its first draft). But some shit just had to happen and it hurts that I have to shift my focus away from my true passion that is writing. This all doesn't mean that this blog will go away; it just won't be updated for a while.
For those who actually do follow and read my blog, the real reason why I have to step away is after the cut.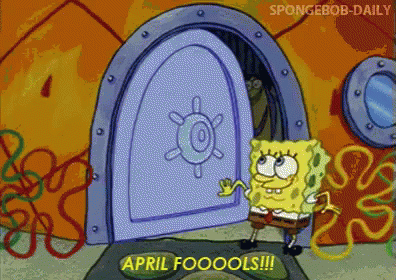 I just HAD to make an April Foolsies on my blog! It's been ages since I've done so (because I'm either working or tied up with other things on 4/1).
And, of course, I'll still be writing and spewing my usual nonsense here.